Lush Cosmetics has taken a step back from four different social media platforms due to concerns about personal safety online.
The company says it will leave Instagram, Facebook, TikTok and Snapchat in the 48 countries where it operates. This includes Canada and the United States. Lush has stores at the Rideau Center and the Saint-Laurent Shopping Center in Ottawa.
Lush does this because its media policy is to only use platforms that do so and to do their best to protect users from harassment, harm, and manipulation.
"There is growing evidence that social media has a negative impact on the mental health of users," the company said.
Lush says it is quitting all four platforms until they provide a safer environment for users.
The company's Instagram posts have now been deleted, leaving behind the "being somewhere else" statement.
Brandi Halls, chief ethics officer for Lush in North America, told Capital Current that the company hopes this will be a short-term strategy and that Lush can return to safer spaces to re-engage its fans.
"The final straw for us came in 2021 when the Facebook files and numerous ex-Facebook employee whistleblower accounts revealed internal research documents," Halls said, "proving that Facebook was aware of the very real harm being done to their platform but chose not to act.
Halls said the company was not comfortable having a presence on the apps and media platforms that participated.
"As a brand that puts the well-being of our staff and customers at the heart of what we do, engagement on these platforms is no longer aligned with who we are and where we should be."

Brandi Halls, Chief Ethics Officer at Lush Cosmetics.
Some consumers, like Faith Anthony, think this can have negative consequences for the brand.
"I agree with their motives, I just think it's bad for their brand," Anthony said.
"It's not even a brand I hear about anymore," Anthony said. "Now they are opting out of the social media game and could reduce their relevance by doing so."
Anthony also said she thinks there could be better ways for Lush to make social media a better and safer space for users. She suggests disabling comments so that users of her page are not harassed.
Halls said leaving the four main social media channels forced Lush to get creative and find new ways to connect with her community.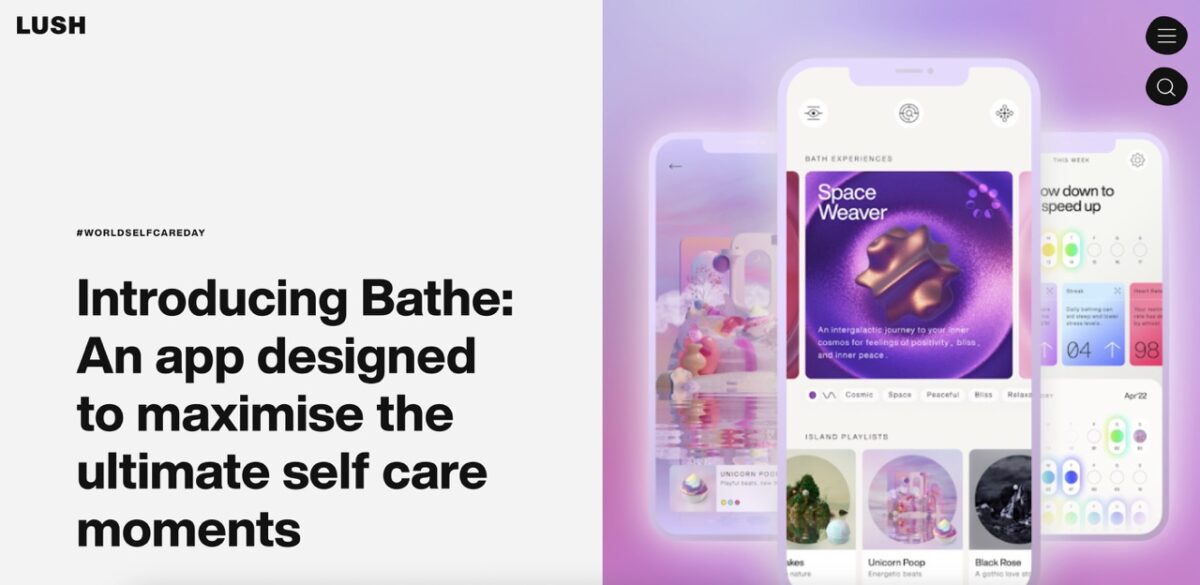 Some of these new ways Lush is branching out are trying to build relationships with its audience through podcasts, in-person brand experiences, and new concept stores. Lush also recently released a wellness app called Bathe.
Bathe is "an app designed to maximize the ultimate moments of self-care."
Lush will also continue to connect with its fans on other spaces like its websites, storefronts, Pinterest, Twitter, YouTube, LinkedIn and Spotify.
Halls said Lush recognizes that it's not enough for other companies to stop placing paid advertising. She mentioned that people and their time are the currency of these channels and Lush does not want its content to be used by hidden algorithms designed to keep people captive on a channel.
"Our hope is that these social media companies will do the right thing and make their platforms safe for everyone," Halls said.